Sun 14th Aug
9.00am -
1.00pm
Market Days
2nd Sunday every month
Contact
Sandra.Woodfall
Manager
m:07775 736116
email




Location
Lenham Square
Lenham
ME17 2PG
Find us
Click to see detailed map

By car: From M20 junction 8, take the A20 Ashford Road and follow signs for Lenham. Nearest train station: Lenham has its own train station, just a few hundred metres from the Market Square. Head along High Street to find us.
Parking
Ample car and van parking is available adjacent to the market site and in the free car park 25 metres away.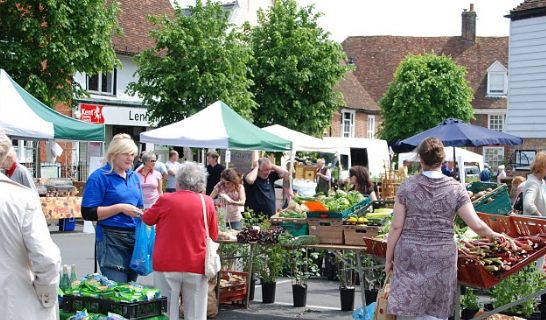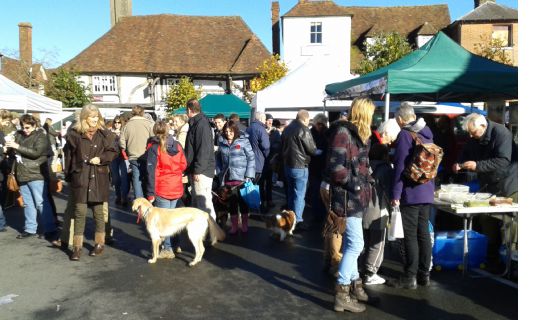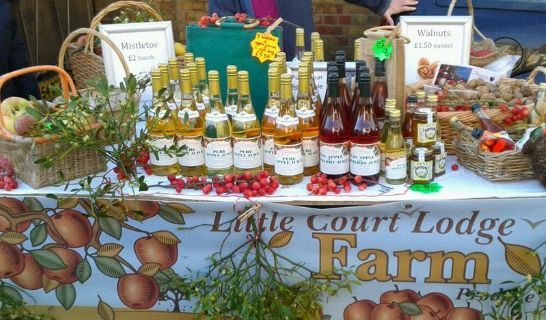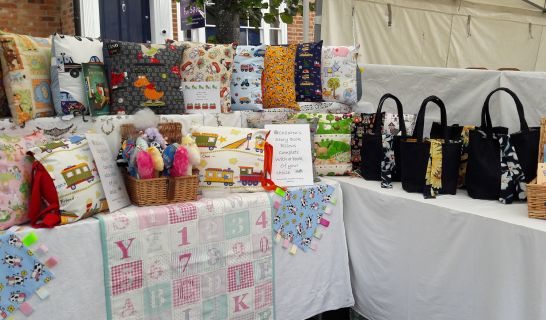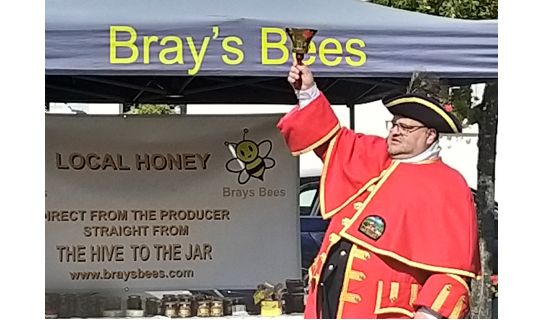 Lenham Town Crier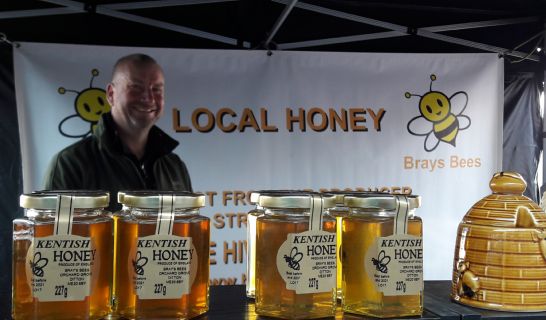 brays bees
Our Market
Set in the picturesque square in the village Lenham's Country Market was granted its original Market Charter by King John in 1206.The current market started in 2000 and operates on the second Sunday of every month.

The market offers an assortment of delicious seasonal produce,grown and sourced in the local area.You can pick everything up from organic fruit and vegetables, to fresh meats, fish and bread with specialties such as cheese, chutneys and game.

It also has a good selection of craft stalls including hand made jewellery, bags, scarves, clothing,candles and wood products.

Why not make a day of it when you come to Lenham, if you are lucky you might spot Lenham's very own Town Crier who often makes an appearance. Most of the local shops open on market day. There are two pubs, tea rooms, antique rooms and a fish bar. Lenham Country Market was a finalist in the Best UK Market category of the Farm Shop and Deli Awards 2018 and was announced as a finalist in the Best Farmers Market Category of the Farm Retail Association 2020 awards.
Local News & Links
Click here
to read the Kent Life article describing Lenham Farmers Market then click on the page Numbers and enter
74

For the latest news, follow us on Twitter @lenhammarket, take a look at the Lenham Country Market Facebook page or sign up for our monthly email newsletter by emailing lenhamcountrymarket@gmail.com and in the subject title include Reminder - Lenham. Further details regarding Lenham Country Market can be found on www.myfarmersmarket.co.uk